Hotel Info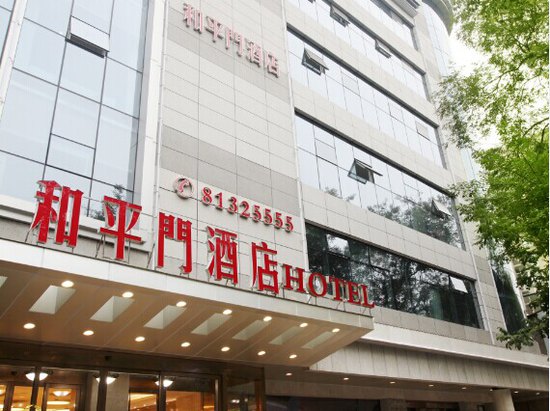 Xi'an Peace Arch Hotel
is located in the Ming City Wall of Xi'an, an ancient capital of the 13th Dynasty with a history of more than 2000 years. It is only about 100 meters away from the Ming City Wall and the Peace Gate. The famous Beilin Museum is located on the west side of the hotel, along Shuncheng Lane Within walking distance. At the same time, the wild goose towers, bell and drum towers, Huimin Street and other hot spots as well as the railway station are all within easy reach. Public transportation facilities are convenient at the entrance of the hotel and nearby areas, including buses and subways to many famous historical and cultural attractions in Xi'an. The hotel is surrounded by well-known large-scale commercial squares such as Wanda, SKP, Century Jinhua, Minsheng Department Store, Wangfujing Department Store, the well-known Dongxin Street Night Market, Jianguo Road Restaurant Street, Yongxingfang Net Red Restaurant and so on.
hotel has a variety of light, luxurious and comfortable rooms. The rooms are equipped with central air-conditioning, 42-inch LCD network on-demand TV, large floor-to-ceiling windows, wet and dry separation of bathrooms, and one third of the rooms are equipped with luxurious large bathtubs. The bed is a super thick mattress with professional custom-made well-known brand Yang Qi.
The hotel has full coverage of 50 trillion digital optical fiber and WIFI. There are three meeting rooms with a capacity of about 300 people. There are more than ten dining rooms and chess and card rooms. The warm and elegant breakfast environment on the 7th floor is full of vitality for you. Day. The hotel's three-dimensional garage guarantees the convenience of your car.
Xi'an Peace Arch Hotel
has been entrusted to manage by Shaanxi Qianjun Renhe Hotel Management Consulting Co., Ltd. since June 1, 2019. Adhering to the principle of service presentation of Qian, Jun, Ren and He, the pursuit of temperature, happiness, friend The communication concept injects energy and joy into your every day in the ancient city of Xi'an, making you a worthwhile trip.